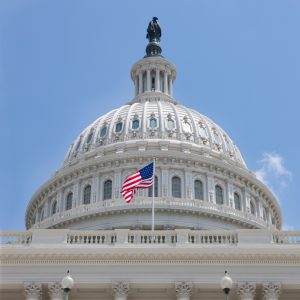 Privacy-related Congressional Hearings
Maintained by EPIC for the Privacy Coalition
Congress.gov
Access current and historical legislative information for Congress, including: bills, public laws, the Congressional Record, roll call votes, committee reports, summaries of Congressional activity and information about the legislative process.
House of Representatives website
House Committees
Senate website
Senate Committees
Search for Federal Legislation
Search the Congressional Record
Law Library of Congress: Congressional Hearings
Full-text access to historical Congressional committee hearings on a variety of topics.
Privacy-related CRS Reports (maintained by EPIC)
National Conference of State Legislatures: Privacy and Security
Legislative Terms
ATH – Agreed to by the House
ATS – Agreed to by the Senate
Con.Res – Concurrent Resolution
EAH – Engrossed House Amendment
EAS – Engrossed Senate Amemdment
EH – Engrossed in the House
ENR – Enrolled Bill
ES – Engrossed in the Senate
H.R. – House Resolution
IH – Introduced in the House
IS – Introduced in the Senate
J.Res – Joint Resolution
PCH – Placed on the House Calendar
PCS – Placed on the Senate Calendar
RH – Reported House
RS – Reported Senate
RDH – Received in the House
RDS – Received in the Senate
RHS – Referred in the House
RFS – Referred in the Senate
S. – Senate
The Legislative Process and Committees
All members of the House and Senate are free to introduce legislation on any topic at anytime during the session of a Congress. More information on the introduction of legislation and the committee process.
Consideration of Legislation on the Floor of the House and Senate
If the House and Senate can agree to the language of legislation by its passage in both bodies it is sent to the President for signature. If the bill is signed by the President it becomes law and will be reflected in the United States Code of federal regulation.
Search the US Code Another source for information on the actions of federal government agencies is the Federal Register.